Top Tips for Sending Birthday Flowers to Your Girlfriend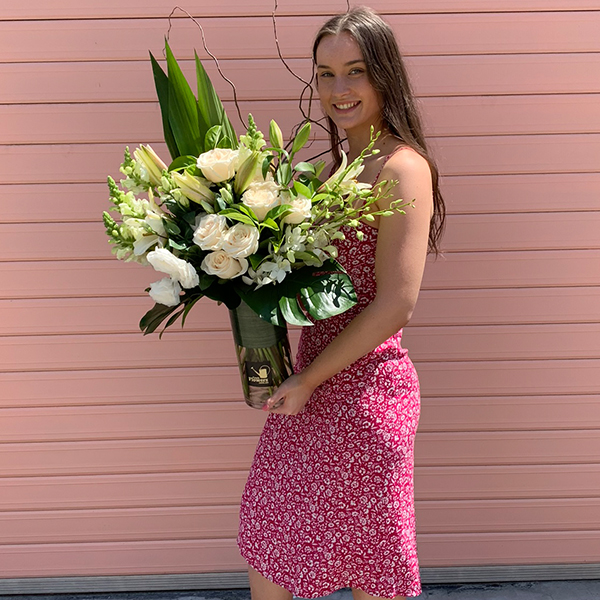 Looking for the perfect gift for your girlfriend's birthday? It can be hard to know where to start. Sure, you could spend a small fortune on jewellery. Or maybe head to your local shopping centre and wait for inspiration to strike…
But thankfully, there's a far easier way to spoil your lady on her special day. Send a bunch of her favourite flowers!
Let's be honest, every girl loves to receive flowers. And when you put a little thought into finding the blooms that are just right for her, you'll really impress. So, if you're keen to get it right, read on to discover our top tips to choose the best birthday flowers for your sweetheart.
What are the Best Birthday Flowers for Her?
There are endless options when it comes to buying flowers, which means narrowing it down can be hard. While quality flowers always look stunning, there are certain types that stand out from the crowd. Here are some of our favourites that your partner is sure to love too.
You Can't Go Wrong with Roses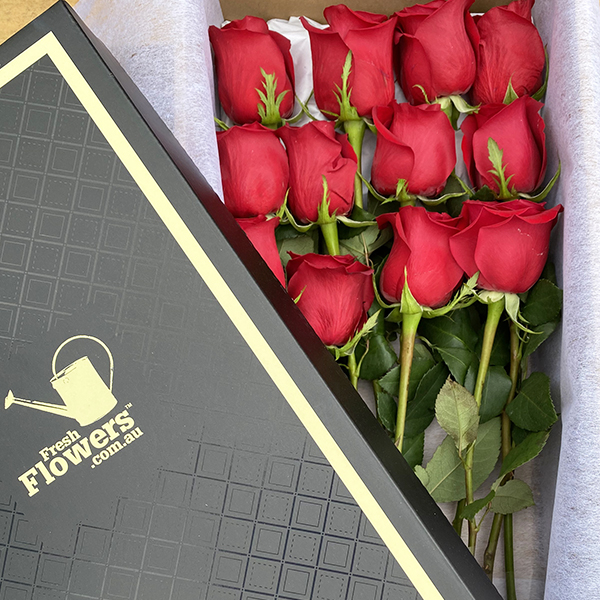 If you're looking for a flower gift for your girlfriend that expresses love and romance, you can't go past timeless red roses, which scream romance. But if you prefer to give them on Valentine's Day or your relationship is still quite new, the best roses for your girlfriend might be a different colour.
The colour of the rose you give carries a meaning, so it's a good idea to do your research or ask your florist before you decide. For example, red roses signify love and are the ideal romantic gift. Pink roses show affection and care and yellow can mean friendship. White roses express purity and innocence, while rainbow roses are fun, joyful and happy.
Other Romantic Flowers for Your Girlfriend
Of course, there are lots of other beautiful flowers that would make a great gift for your partner. Here are some of the more popular options to consider when choosing birthday flowers for her.
Gerberas: Available in a huge range of bright colours, gerberas are sure to make her smile on her birthday. They look stunning on their own or in a mixed bouquet.
Lilies: Gorgeous and fragrant, lilies are always a great choice. They are also available in a huge range of colours and sizes so it's easy to find one to suit your girl's unique taste.
Orchids: For an extra special birthday gift, orchids are ideal. Delicate and beautiful, they can bloom for months if given the right care.
Tulips: A stylish and classy flower, tulips always make a lovely gift. You can choose from bright and bold colours like yellow, orange or red, or opt for softer tones of pink, white and purple.
Top Tips for Sending Birthday Flowers for Your Girlfriend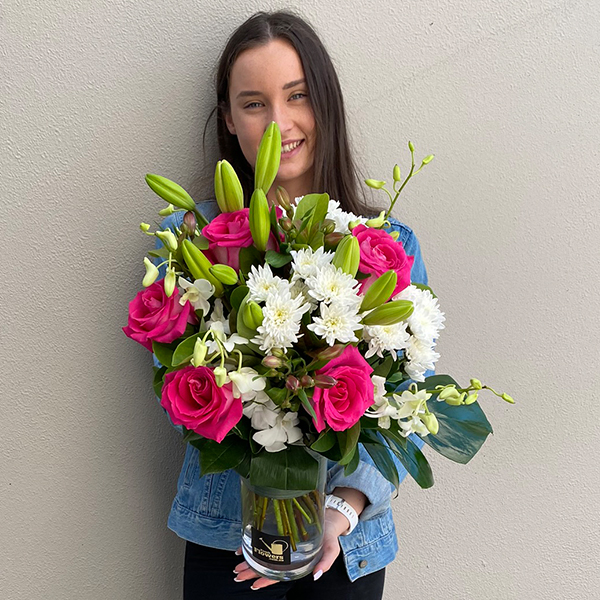 When gifting flowers it's also essential to get the delivery and presentation right. Here are some tips to help you nail that grand birthday surprise!
Choose the Perfect Package
A beautiful bouquet will always be appreciated – but when you send flowers in a unique or novel package, your gift becomes truly memorable. From the perfection of roses delivered in a presentation box, to the beauty and convenience of a luxury arrangement in a glass vase, or even a cute birthday cupcake made with the choicest blooms, there are lots of ways to enhance the presentation of your gift.
Deliver Flowers to Her Workplace
You want your girlfriend to feel extra special on her birthday, and what better way to do it than have flowers delivered to her work. Not only can she admire the blooms throughout the day, every time she looks at them, she'll think of you. That's not all – the flowers will be the talking point in the office and if your girl loves attention, this is her chance to really bask in it!
Remember What She Likes
If your girlfriend mention she likes (or dislikes) a certain type of flower, make a mental note or write it down. You'll be glad you did when it comes time to choose the best flowers for her! She'll be rapt that you remembered and will love your gift that much more. If she hasn't said what she likes, ask a subtle question or two to dig for some information.
Include an Extra Gift
Nothing beats flowers as a gift - except when they come with chocolates or champagne! If your girlfriend has a sweet tooth or enjoys a glass of bubbly (and who doesn't) then add these to your gift for the ultimate birthday treat.
Don't Forget a Romantic Card
While giving flowers shows you care, the importance of adding your own romantic message should not be overlooked. A gift card offers the perfect chance to tell her how you really feel, without getting tongue-tied or embarrassed. Choose your words wisely but don't overthink it. Keeping it short, simple and sweet is best.
The Right Birthday Flowers Will Brighten Her Day
When it comes to the perfect birthday gift for your girlfriend, flowers are hard to beat. Choose the colour and type of flower you know she'll love, then present them in a way that matches her style. Have them delivered to her home or work, with a message of love, plus chocolates or champagne (or both if you want to go all out!).
Then, just like that you've organised the perfect birthday surprise. And best of all, when you order your flowers online you can do it from the comfort of your couch!
Left it to the last minute? Don't panic! When you order your flowers before 2pm on weekdays and 10am on Saturdays you can get same day delivery! Simply put your lucky lady's address in at the checkout or get in touch with our team to be sure your area is covered.