The Best Get Well Soon Flower and Plant Gift Ideas
Is a friend or relative stuck at home or in the hospital recovering from an illness or injury? There's no better way to brighten their room and their day than with a carefully selected bouquet of get well soon flowers.
But with so many options, how do you choose the perfect bunch?
Selecting the right flower bouquet or arrangement can be a challenge, and there are plenty of considerations - from the size of the bouquet to the meaning behind the flowers. In this post, we'll share our top tips to help you find a get well soon arrangement that brings a smile, shows you care and contributes to a speedy recovery.
When Should You Give Get Well Soon Flowers?
Flowers can brighten up the home or hospital room of those who are suffering a wide range of complaints. From short-term illnesses like the flu, to more serious times like someone recovering from a disease or surgery, get well soon flowers will always be well-received.
If you hear of a friend who is battling an illness or recovering from an accident, pay them a visit with a bright and cheery bunch. Or if you can't make it in person, you can organise to have a special bouquet delivered to lift their spirits and help them recover faster.
Basic Tips for Choosing the Best Get Well Soon Gifts
While it's tempting to buy the biggest, brightest bouquet you can find to lift the spirits of an unwell friend, keeping it to a reasonable size makes it easier to manage, especially if the person is in hospital.
Flowers that come in their own vase are ideal as they can be popped into place without any hassle. A durable vase or box can also be a good idea, especially in a cramped hospital room where the chance of breakage is high.
Flowers with woody stems are a helpful choice, as they require less water changes to keep them looking good. Low-allergy flowers and plants are also a good option to avoid aggravating the allergies of the patient and visitors.
While some people prefer to send fragrance-free flowers, this depends on the likes of the patient. If your loved one adores roses, for example, you could choose to send a pretty bouquet of roses rather than cheery sunflowers.
If your get well flowers are for someone in hospital, make sure you find out if there are any restrictions on flowers or plants in the ward. Some specialist wards such as intensive care or burns units may not allow arrangements, so make a quick call to find out before you buy your bunch.
For those looking for a gift that is extra special, a companion gift is a lovely addition to any bouquet. Receiving get well soon flowers and chocolates is sure to bring a smile, as will a cute get well soon balloon. And don't forget a card with your personal message!
The Best Get Well Soon Flowers to Lift Spirits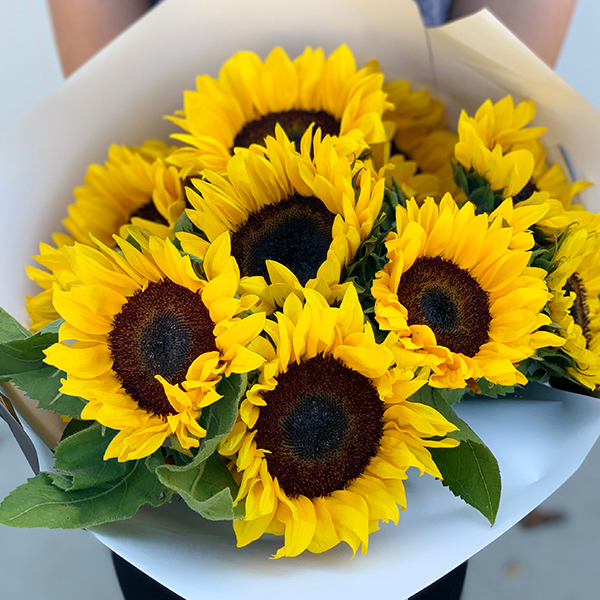 With so many flowers to choose from, selecting the right get well soon bouquet is tough! To help you narrow it down, here's a selection of our favourite choices.
Carnations
The pretty blooms of carnations are long-lasting and low-allergy, which makes them a popular choice for get well soon bouquets. Carnations are also known to represent love, making them especially suited to a gift for your partner, wife or mother.
Gerberas
The bright and happy colours of gerberas are sure to bring some hope and positivity to a loved one who is recovering. A member of the daisy family, gerberas make a great addition to get well arrangement or as a stand-alone bouquet, conveying a message of cheerfulness that is sure to lift the spirits.
Lilies
If you're looking for a big, bold bloom with a sweet scent, oriental lilies are an ideal choice. They make an eye-catching addition to any get well soon arrangement.
Roses
Gifting a beautiful bouquet of roses to someone close to you is the perfect way to show you care, as roses are known universally for their connection to love. Their beauty and array of colours makes them a wonderful choice as a special get well soon gift.
Sunflowers
There's no brighter and happier flower than a sunflower! Get well soon sunflowers clearly send a message of hope and sunshine. They also symbolise longevity, strength and good fortune which makes them a great choice for someone who is recovering.
Tulips
Tulips are another great option for a hospital flower delivery because they are fragrance-free and are relatively easy to maintain. These buds are available in a variety of beautiful shades, making for a pleasing sight that will help people forget their pain.
The Best Get Well Soon Flowers for Her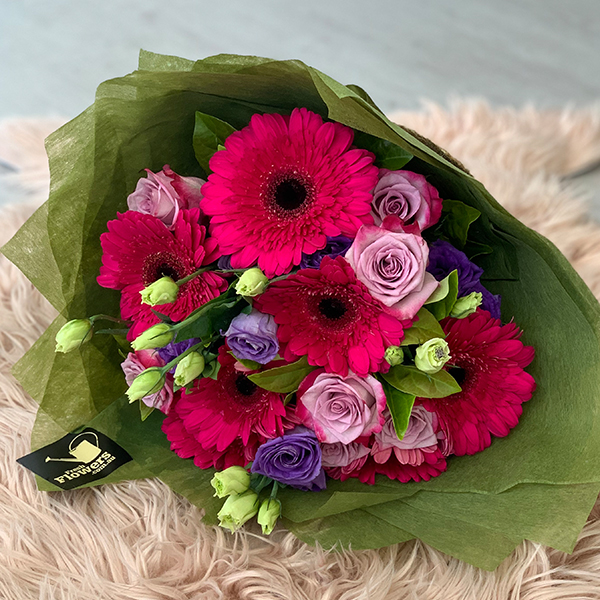 Any of the flowers above can be used alone or in combination to make a memorable get well soon bouquet or posy for a special lady who is unwell. Especially suited are carnations for their symbolism, roses for their beauty and lilies for their wonderful scent. She would also love a personal touch to the flower delivery with a get well balloon or a box of chocolates that she can enjoy.
Get Well Soon Flower Ideas for Him
Flowers are a great gift for the man in your life too, especially when he's been struck down by illness or an accident. Sunflowers will brighten his room, and gerberas are sure to cheer him up. Some varieties of native flowers are also a good choice, as is any of the living plants such as orchids mentioned below.
The Best Plants To Wish a Speedy Recovery With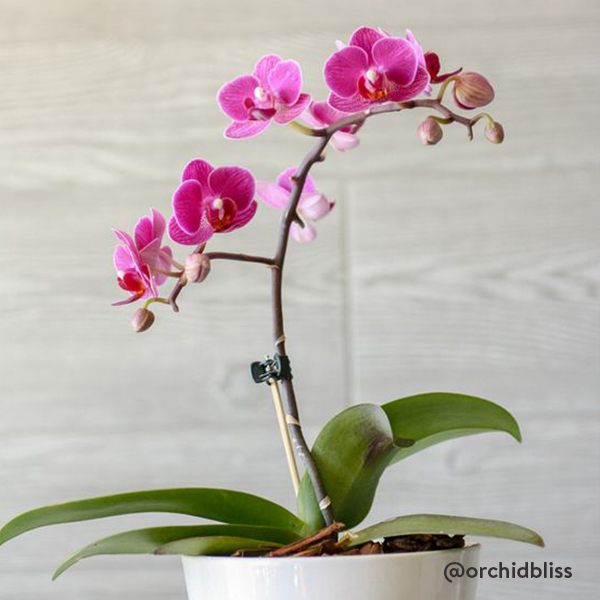 While fresh flowers are a great way to spread colour and cheer, if you'd like your good wishes to be longer lasting a get well plant is a great option. Certain indoor plants can improve air quality and having plants inside has been shown to boost our mood and help us feel better physically. Here are some of the best choices for feel-better plants.
Orchids
For an extra special flowering gift, it's hard to go past the elegant beauty of orchids. Long flowering, easy to care for, and available in an array of stunning colours, they will bring a touch of the tropics to even the plainest hospital room.
Peace Lily
The lush green foliage of the peace lily is not only visually attractive, it also helps to reduce toxins in the air. It's hardy and tolerates low light which makes it the perfect plant to place in the room of someone recovering from ill health.
Spider Plant
A tropical houseplant that's low-pollen and easy care, the spider plant is a great choice as a get well gift. Not only do they brighten up a room by bringing some nature indoors, they are also great for purifying the air.
Wish them a Speedy Recovery with Joyful Flowers
Flowers are the perfect way to send your best wishes and love to a friend, relative or co-worker who is under the weather or suffering a more serious complaint. A gift of get well soon flowers or plants can boost their spirits and brighten their day – so use our guide above to choose the right bouquet, or call our friendly team on 1300 468 373 for expert advice.